Tom Ploszaj - 2010 /2012 Democrat Primaries - House of Representatives
To my neighbors, friends and residents of Grafton House Districts 9 &17.
Thank you for your support in the primary and a thank you to all that have voted.
Steve Darrow has been elected to represent our Grafton Floterial District 17 seat.
Jeff Shackett and Bob Hull have been elected to represent our Grafton District 9 seats.
I am sure all three representatives will represent our Districts for the good of New Hampshire and its citizens.
My campaign to elect the person who will best serve the district based on the voter's views is still valid.
I hope the rhetoric of both parties is over and we can attempt to work effectively with Jeff, Bob and Steve. I encourage everyone to contact their representatives and share their views on the issues.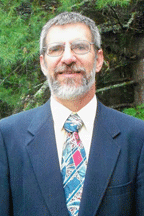 — Tom Ploszaj