Tom Ploszaj - 2017 Special Election - NH Representative Grafton #9
To my neighbors, friends and residents of Grafton House District 9.
Thank you for your previous support in the 2010/2012 Democrat primaries.
I have entered the Grafton #9 Special Election for NH Representative that has been scheduled to fill the seat left when Jeff Shackett resigned. Jeff Shackett and Bob Hull had been elected to represent Grafton District #9.
Though I agree that the district would be better served having two representatives I do not agree that a Special Election with the added expense was necessary.
Now that the election is scheduled what I believe is necessary is Grafton #9 having a vote that represents the district and not the historical party line voting.
http://sos.nh.gov/nhsos_content.aspx?id=8589968830&terms=Grafton%20No%209
My campaign is to ask the voters to elect the person who will best serve the ideas and views of the voters and our district, not a political party.
All too many times a candidate wins because of trending politics, popularity / name recognition or they ran the race by the book using rhetoric, emotional and scare tactics.
As an analytical scientist my campaigning will be different as I see myself and other candidates equally capable of representing the constituents.
I am the candidate who would give the people the chance to have their issues and concerns heard in Concord, the person who represents the constituents, not party agendas. As a registered Democrat since 1972, I like many voters, have witness how candidates' promise to represent the voters withers under pressure only to vote party lines.
I would like the opportunity to represent the residents of Grafton #9. To have their views and ideas be heard in the NH House. I pledge not to add to the political rhetoric and character attacks that both parties use to sway voters emotions to gain party power. This election is a chance for the voter to decide if the district would be better served by one who represents the residents.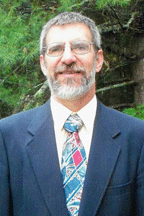 — Tom Ploszaj