Tom Ploszaj - NH State Representative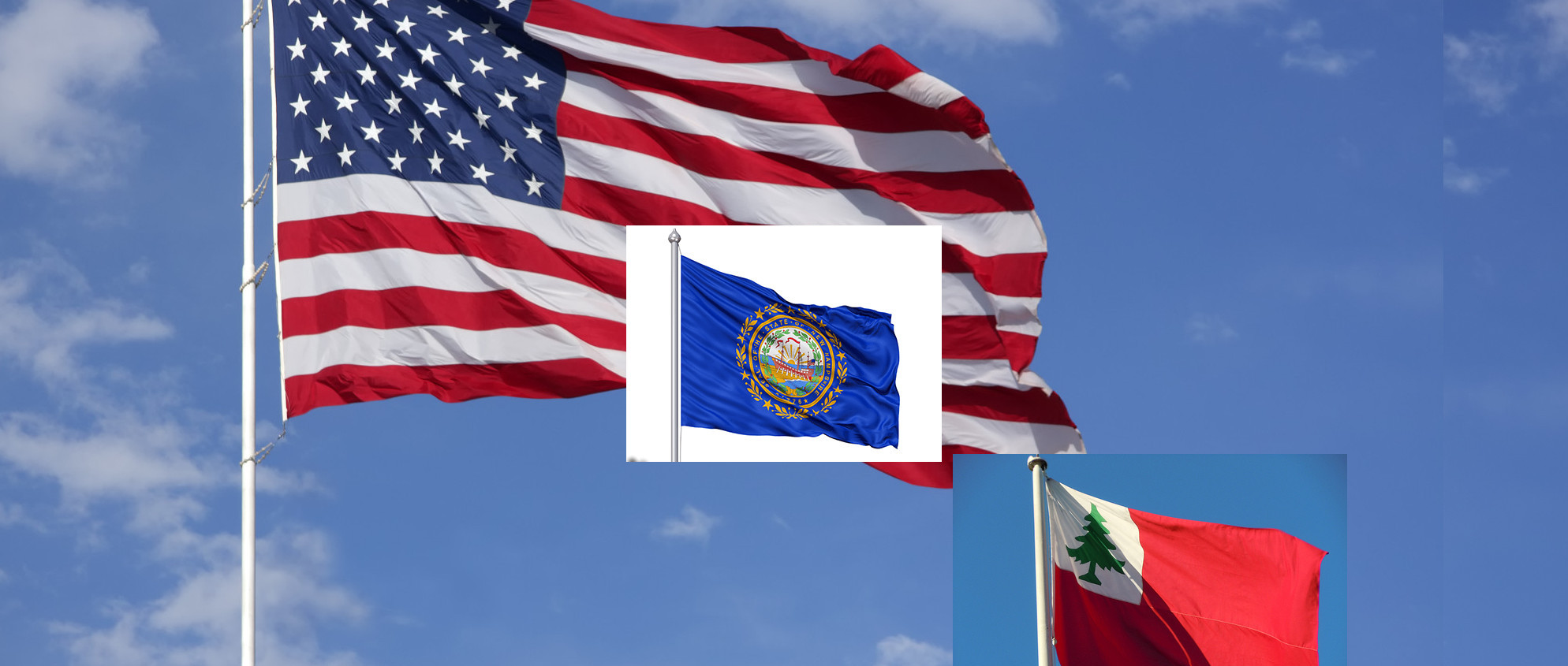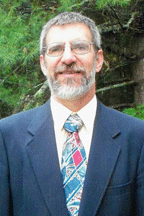 Thank you for visiting, Please visit regularly.
Note: I routinely update/edit/copy my newsletter list without utilizing grammar or spell checks.
Please feel free to contact me with comments, corrections or request that a notice / link be included on this site.
Please take the time to read and research this blog. I post often and attempt to maintain a chronological order of communication.

The 2020 - 2022 blog has been copied to the Historical Content Page Blog 2020-2022...
December 14, 2022
The Event Calendar...
of monthly events where I plan to be in attendance. I encourage residents to enjoy every opportunity to meet.
Thanksgiving with friends. Continued Marta's tradition of hosting a Thanksgiving gathering for those who had no place to gather to share and offer thanks for all of our blessings.
Dec. 7th Attended the second Wednesday of December's NH General Court Organization Day - NH Constitution 2nd Part Article 3
Voted for the NH's Secretary of State, Treasurer, and the Speaker of the NH House. Requested Rockingham's district to hold a special election to address the tied election for their district's representative.
Dec. 12th attended the Lower Council for Young Children and Families (LGCYCF), meeting to better understand and be involved with their goals.
Dec. 12th attended the Belknap Delegation meeting for election delegation officers, to receive Belknap Commission 2024 proposed budget, discussed Gunstock Area commissioner appointments, and set dates concerning applicants.
CORRESPONDENCE
Requests for corrections / retractions in regards to NH media's election misinformation and their continued dissemination of false statements has gone unanswered, possibly in attempt to continue to alienate the public confidence in their elected officials.
Dec.6th, the Granite Memo, which had republished the false narrative, has been the first media to ask for a clarification for a better understanding of the NH media appearance of bias. I plan to respond soon to their questions and comment on their use of the information.
December 2, 2022
The Event Calendar...
of monthly events where I plan to be in attendance. I encourage residents to enjoy every opportunity to meet.
I am once again available to receive phone calls.
I enjoyed time with family and friends during the Thanksgiving holiday during which time I
attended informational webinars about the problem with Impaired Drivers on New Hampshire roads. Attended the Winnipesaukee Public Health Council quarterly meeting, also a meeting on the New Hampshire Constitution and history including a meeting on the responsibilities of a NH GOP Delegate.
Responded to residents' concerns about utility tree trimming operations.
CORRESPONDENCE
After experiencing NH local and state MSM lack of journalistic integrity to aid an opposition PAC by not fact checking (when I challenged the editorial, a reporter actually referenced an author's novel as their source over public documentation), refused to contact me, and IMHO became the media spokesperson to assist in the disseminating of untruths and political propaganda during and after the election, continuing to spread discontent within our district and undermine elected Republican officials.
Thus, when I was in receipt of an email on Dec. 1st from The Bastion which claim to be an online news?? site https://thebastion.news/ with what I do believe are quality questions, which all voters should be asking, from a Bastion reporter who I was unable to identify. (I believe they may be using a pseudonym. ) I am uncomfortable with their quid pro quo and refuse the offer.
I informed The Bastion that without accountability on their part that I would answer all the questions only on this site.
The answers are not mine unless noted other wise, but are what I inferred from residents' input from last session and this latest election.
See questions/answers below:
Dear Honorable Representative, … Feel free to answer the questions you prefer to, leave out those you don't.  We will publish all answers and skipped questions accordingly.  For your efforts, we will extend an offer for a one week advertisement on TheBastion.news for no cost, terms apply.  With our increasing readership and following, this could be a valuable resource for you at election time.
Questionnaire
One major job in the delegation is oversight of various jobs, budgets, positions. What is your definition of oversight?
Rep. Ploszaj: (Response is mine) first most I represent my district's constituents and act as a fiduciary for the district's taxpayers. With a possible recession pending, I will question the proposed spending to mitigate the proposed increase of county taxes in the attempt to maintain aqueduct county services.
 
What made you get involved in politics in the first place?
Rep. Ploszaj: (Response is mine) I became involved while a citizen in Grafton county and pushed back when my NH House Representative refused to interact with me as their constituent constituent because a few of my many associates where not of a political persuasion to their liking.
What do you believe makes you a good delegation member?
Rep. Ploszaj: (Response is mine) I believe in my attempted to; understand all sides of an issue, determine its constitutionality, the fiscal impact on the taxpayer, and the necessity of the issue I had, as documented on my website, reached out to my district asking them for their input and direction.
Given inflation and the cost of living going up, while wages remain stagnant, what do you feel is an appropriate % increase in taxes to the county residents?
Rep. Ploszaj: (Response is mine) having only received the proposed county budget increase of 35% today, Dec. 2nd, I can not at this time offer a response.
If you could give one random piece of advice, what would it be?
Rep. Ploszaj: (Response is mine) I would advise interacting with ones family towards more self-responsibility and self-reliance and expecting the same from ones neighbors.
Given the fact that most of the county schools are currently failing the proficiency tests, do you have any solutions to help the school systems get back to passing beyond an increase in taxes?
Rep. Ploszaj: (Response is mine) Honestly, none that have been acceptable to my constituents though many residents had made their case well enough that I voted their educational instructions last session.
What is your stance on our state continuing to support the so called "Constitutional Carry?"
Rep. Ploszaj: Last session and the latest election the residents had made it known that our district wishes to retain "Constitutional Carry".
What is your stance on"the right of a woman to have an abortion?  The question asserts that you may have a limitation; could you please state any limitation; if any; to access for an abortion?
Rep. Ploszaj: last session the district residents made their case that a decision to protect life after 24 weeks was acceptable. My impression is that this session the district will not agree to drastic changes as last session was a compromise to prevent the abortions of premature infants.
Will you support an income tax in any form?
Rep. Ploszaj: last session the issue was not debated and I can not recall any input nor instruction from residents about an income tax. My impression would be that if it was an issue I would be instructed to oppose any income tax.
November 20, 2022
Please note at the moment I am still unable to retrieve recorded phone messages.
I can be contacted via email tom@tomploszaj.com and
Please include with your message; name, address, phone number and best time to return a call.
The New Hampshire Bulletin and NH Public Radio has continued to assist in the spreading of a PAC's campaign to continue their attempt to undermine Belknap District 1 voter's November 8th decision for the NH House by their refusal to fact check public records which documents the PAC's political propaganda and falsehoods.
My office has suggested areas of public documentation to fact check and asked for a retraction of the errors in their article.
Thank you for your emails and calls concerning recent utility and conservation issues along with bringing these instances of the continued hate and discontentment about District to my attention.
November 13, 2022
Good evening.
I wish my first post election message to be; that I will continue my attempt to represent all district citizens' moral, legal and constitutional instructions, be it individual or collective.
As we move forward I would like to remind all Belknap 1 citizens that as their Representative to the NH House of Representatives any decisions I make on county or state issues are decisions made on the behalf of the citizens of Center Harbor and New Hampton and not on behalf of a political party, an ideology, or myself.
This most efficiently can be done by the sharing with elected officials; thoughts, issues, requests, and instructions as soon as possible to obtain quality representation.
I am looking forward in assisting all residents and citizens to the best of my capabilities.
November 8, 2022
I wish to thank everyone who were able to cast their ballot today for the candidates of their choice.
I receive the unofficial election results at 11:14pm:
Tom Ploszaj 1,053 votes 54.1%
Sean Kanvanagh 892 votes 45.9%
It appears as of tonight, around 60% of registered voters decided the representation of their district's NH House seat and other elective offices.
I will continue to be accessible and responsive to all Belknap 1 residents. Please contact me as soon as possible on any issue or concern.
The November 2022 election cycle.
I would suggest that the reader review the two years of my communication blog.
Some of my historical statements of what I had foreseen coming to our district highlighting what we had just witnessed:
[Jan. 11. 2021]
"... I have spoken with so many Center Harbor & New Hampton residents ... that I am a man of peace and that I nor my campaign would get involved in ... political rhetoric. "... It is time for reasonable, pragmatic, and patriotic Belknap County citizens to stand up ... " and renounce this type of political rhetoric made to incite hate and division in our towns as they have managed to do nation-wide and even in New Hampshire.
I have wondered how long the anti-constitution provocateurs would take to get around to politically attacking me. They have presently been attacking many NH residents from Legislators, Police Chiefs, business owners and the public for having any viewpoint which is not approved by them. My readers may want to ask, when will their family members be next on the attack list. ..."
[October 18, 2021]
" Political Parties or Constitutional Rights ?
I have witness, since being elected ... the Political Parties' Propaganda Machines in action. ... I have for the most part removed myself from their rhetoric. ... Both Parties expect their party members to follow in-step so to be in the majority while putting the rights of New Hampshire citizens second. ... while both parties protect their political power instead of protecting citizens rights or listening to their instructions....
Someday, NH Political Parties will need to place Peaceful, Responsible Citizens First, ... From my perspective, voters are controlled by propaganda as each refuses to call out their own party's over reach to maintain their control ..."
[February 19, 2022]
" ...The Public appears to be reacting to Fear and Emotion is in the Press.
... include Defamation of Myself the past week with the Pouring in of Money, Insults, False Information and Intimidation that is Using Belknap Residents as their Political Fodder. ..."
[March 22, 2022]
" Negative Campaigning CONTACT all candidates for their view/explanation of negative LTEs, ... etc. Political Parties historically colluded ... with others, ... to divide the voters using emotions and falsehoods ... to advance the Party's power. It pertains to all candidates being attacked regardless of their party affiliation...."
[July 21, 2022]
" In 2020 I ... campaigning not to get involve with Concords Political Rhetoric and offer a change by representing the voter as a person; ... as you, the individual.
I will ... keep a clear mind and rational response while I attempt to assets the facts and reasoning ... to discover if Gunstock Mountain employees and Belknap residents are being used as pawns and fodder in a personal battle and personality grudges. ... I would trust that Center Harbor and New Hampton residents hold their moral high ground and not be sway by any rhetoric and political attack pieces along with being captured by emotions until all is known. ...
===================================================================================================================================================================
2020 - 2022 Blog Prior to Nov. 8th has been moved to the Historical Content Page Blog 2020-2022...
General Court:
I pledge:
As Belknap District 1 Representative I will attempt to make every vote and committee meeting.
I will represent all of the residents, the district, the NH Lakes Region, and the state of New Hampshire.
I will be available weekly to meet and listen to residents.
I will refrain from Concord & D.C. political parties' rhetoric or resistance and will work with all others on non-restrictive Constitutional bills.
I am eager to listen to your questions and expectations.
* Click on NEWS... for information of my Tentative decisions.