Tom Ploszaj's Website for his 2017 Special Election Primary - NH Representative Grafton #9
Thank you for stopping by.
This website was in use for my Democrat Primary campaigns for NH Grafton Districts 9 and 17.
I have since relocated to Center Harbor, NH. The contact address and phone are archived information from my previous Grafton address.
I still can be contacted via text or at tom@tomploszaj.com
Please NOTE!
I, as a member of the Democratic Party of 46 years, have officially WalkedAway as of Oct, 11, 2018 from the organization which has taken over the Democratic Party.
My view is that The Democratic Party of my youth has been moved away from democratic ideology to the ideas of socialism and of late to the active support of Marxism.
I still follow New Hampshire politics, occasionally will attend meetings and events. I am available for ideas, sharing information, research and networking. Like before, I will still make myself available to assist New Hampshire residents by presenting their questions and/or comments in the public arena to help protect them from the fear of intimidation and violence or retaliation from political elements.
[[ I am keeping this page active for historical reference. Email for updated information. TP 10/12/18 ]]
To my neighbors, friends and residents of Grafton House District 9.
Thank you for your previous support in the 2010/2012 Democrat primaries.
As Jeff Shackett has resigned, I am running in the Grafton #9 Special Election for NH Representative to fill the seat left empty when Jeff Shackett resigned. I look forward to lending my practical experience, scientific mind, integrity, and genuine concern for people to the people of the district.
With years volunteering with the Lions Club, member of the Grafton Fire Department, serving in both elective and appointed town positions, over 40 years working with police and fire fighter as a volunteer EMT, and as a Emergency dispatcher of the Black Rock City Emergency Service Division. I have a lifetime track record being devoted to community service where I've lived. I have decades of experience questioning budgets while making sure the community has what it needs.
My campaign is to ask the voters to elect the person who will best serve the ideas and views of the voters and our district, not a political party.
As an analytical scientist my campaigning will be different as I see myself and other candidates equally capable of representing the constituents I will focus on the data, needs and funding available to maintain social services.
I am the candidate who will give the people the chance to have their issues and concerns heard in Concord, the person who represents the constituents, not party agendas. As a registered Democrat since 1972, I like many voters, have seen how candidates' promise to represent the voters withers under pressure to vote party lines.
I pledge that:
I can and will only run a positive campaign.
I will attend all the NH House votes.
I will be influenced by the NH Constitution, US Constitution, data, and the people I represent in my decisions - not party lines, special interests or my personal beliefs.
I believe a smart social safety net is a strong and efficient one.
I would like the opportunity to represent the residents of Grafton #9. To have their views and ideas be heard in the NH House. I will not to add to the political rhetoric and character attacks that both major parties use to sway voters emotions to gain party power. This election is a chance for the voter to decide if the district would be better served by one who represents the residents.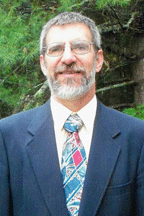 — Tom Ploszaj