Tom Ploszaj - NH State Representative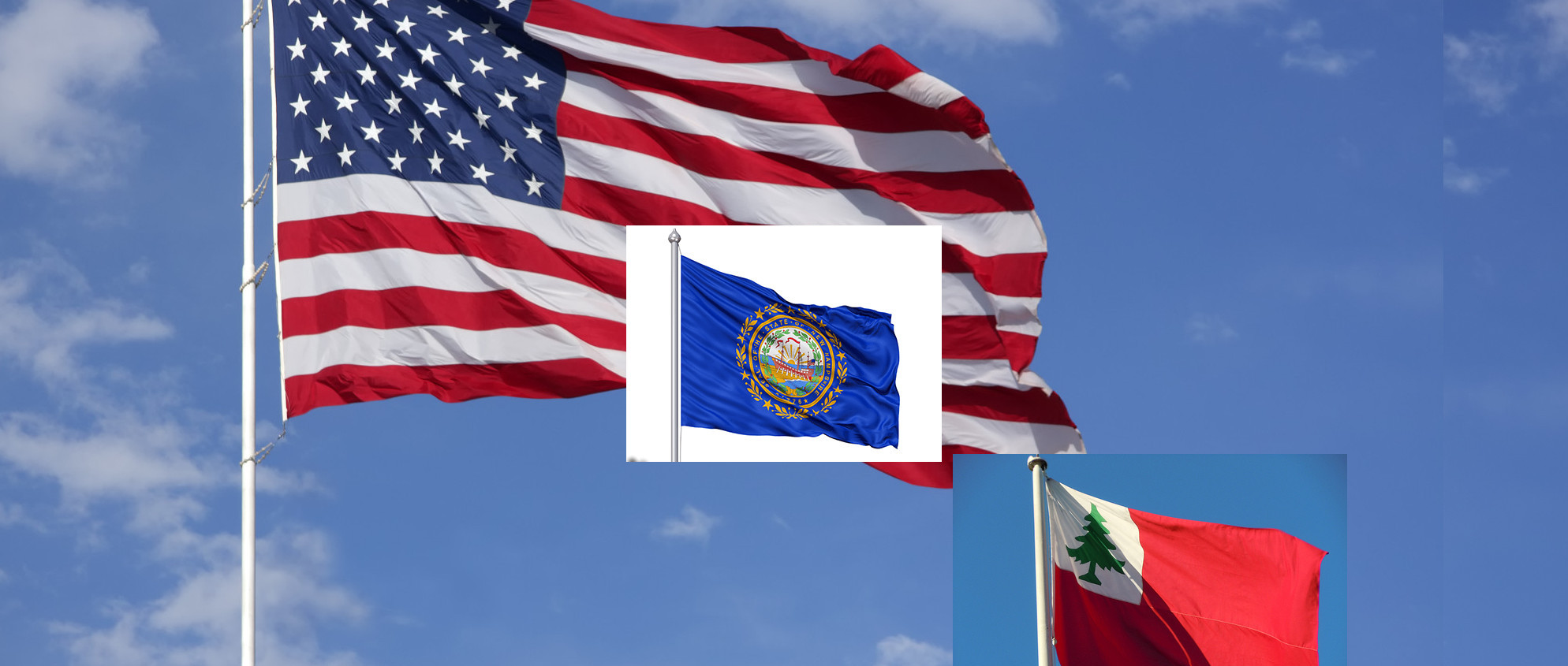 Thank You for Visiting.
Please visit regularly.
I routinely update/edit without spell check.
Please feel free to contact me with comments or about typos.
I will attempt to utilize this site to inform Belknap 1 Residents of any pertinent issues and sincere questions I receive that may be of interest to all Belknap 1 Residents.
The coming two years are unknown and may test us but let us, go forth together and understand what has been said. "Peace I leave with you; my peace I give you... John 14:27
When meeting with Residents during the Election, I encourage Them to Research the Candidates and learn who We are, go back a Decade to see what Candidates Posted before Running.
There are many Polls and Surveys in which I have answered Questions and Issues along with Updating this Site as interactions with Voters bring forth Concerns that all Voters should be aware of.
I am Interested in Learning the Needs and Activity in the Lakes Region. I Encourage members of Organizations, Charities, Associations, and Groups to inform them to Contact me and Provide their Data and Information by Email, Web Links, or Phone.
It Is A WASTE of our Donations to mail me Literature and an Unnecessary Use of Resources and may Imply they are not in need of Funding.
Thank You in Advance for Your Correspondence


- LATEST DISCUSSIONS AND REPLIES - [ See Tom's Views - Issues - Links... For My Voting, as to Where I Presently Stand on Issues, and My Views ]
Thank You for Your Letters and Emails on the Issues before the House. Please Consider Contacting me on a Bill as soon as it is Introduced to give Both of Us time to Get the Legislation correct.
Please contact me if you have not received my reply.
All constituents' letters with an email or a reply request receive a reply and I attempt to reply to all constituents' emails.
May 7, 2021 My Position on SB155
SB155 AN ACT codifying provisions included in select emergency orders issued by the governor in response to the COVID-19 pandemic.
Thank you for the emails and calls for a Ban On " Vaccination Passports".
I am Opposed to Mandatory COVID-19 vaccinations.
I Against "Vaccination Passports" and I Support an Amendment to prohibit such documentation.
I am against mandatory mask wearing by both the state and businesses
Lately, many of the Emails and Letters were Concerns about the
Right To Work Bill, SB61 - Prohibiting collective bargaining agreements that require employees to join a labor union.
Some of my Replies to 4/7-5/1 correspondence including - Denise, Sarah, J.E.(emails) Alan, David, Tracy (letters)
Tom: Reviewing SB61, the information, and facts of what this legislation will provide had help in deciding to Vote in Support of SB61.
As a former member of United Steeworkers Local 2321 and UAW Local 626, I looked into what I understood was best for NH workers and in helping to encourage quality employment in New Hampshire.
I spoke with union leaders, union and non-union workers, county administrators, and business owners.
I discovered that the different ideologies' bias and national politics controlled most of the narrative of what was best for the worker, their family, and New Hampshire's future.
In my research and questioning I understood:
that SB61 is legislation for NH workers. It is not anti-union nor pro-business legislation.
that the Janus vs. AFSCME case, where NH public employees already had the choice whether or not to pay union dues and that union leader mentioned in testimony that the Janus decision did not impact NH unions
that to my surprise small to medium business owners offered reasons to either opposed or supported SB61
that not one large business offered an opinion on SB61
that union members were passionately opposed to SB61, wish they had this legislation to help them when they re-organized with another union, or were unconcern with SB61
that no union member wanted to stop paying dues or leave their union or negotiate with an employer
that the unions worked delinquently in expressing their concerns for workers and about SB61
that an employee still can join a union and pay dues
that neither political party was actually worried about the worker. That members of both sides fed me their ideology to my questions, not the facts of what SB61 will try to do to benefit both union and non-union workers
that my support of SB61 to provide most workers positive benefits would be viewed as both anti-labor/pro-big business or pro-union/anti-choice/ anti-growth
As a former member of the United Steeworkers Local 2321 and UAW Local 626 I did research on the SB61. I did not see a threat to unionized workers or those who wish to unionize.
I recognize that there may be a loss of future union dues received by unions but SB61 can help union members, who are disgruntled or marginalize by their present union representation, to leverage for better, responsive representation, or to change their union affiliation.
I have had unions reach out to their members in my district to contact me and those who had contacted me, we exchange our beliefs of what the text and legislation actually say.
I have asked our residents if they occur any negative consequences related to SB61 legislation, if passed, be documented and brought to my attention to fix by amending or if needed repealing the RSA.
Unlike political parties or party candidates, I will do my best not too beholden to union organizations nor to corporations but to the workers and sole proprietors. I believe I heard from the union orgs., the business/corporations, and party candidates' promises just to get elected or support their agendas.
I encourage all to share my reply with your union so they can let other unions know that tough I am supporting SB61, I recognize that if I am mistaken or that this legislation did not provide for better worker involvement with their employment, to present me with documentation so that I can address any negative concerns that may be of the result of this legislation.
Again, thanks for your correspondence.
April 26,2021
The Social Debate on Mask Effectiveness will continue after the Governor's removal of the Mask Mandate.
UPDATE I have Reviewed my Nov. 2020 Decision of wearing a Face Covering in Public.
I have Suspended my Self Imposed wearing of Face Coverings
I have reviewed among others; the NH COVID data, the infection rate and fatalities, MIT distance study, and witnessing the emotional hysteria of fear of death due to a belief that contacting COVID is a death sentence
I believe that asymptomatic persons have the right to make their own choices and live a normal life.
The mask mandate has been decided as not being a Constitutional infringement but now appears is becoming a civil rights violation.
The wearing of a face covering and social distancing have not been proven effective. The possibility of contracting other ailments due to contaminated masks and the environmental impact from discarded masks is more detrimental to NH residents than my suspension of wearing a face covering.
In my attempt to lessen any further emotional distress among some mask wears I had observed that many were less concerned about the NH lives lost or even to tabulate those lost so as to protect the rights of the killers than they were about the COVID agenda.
I ran on Promising to Represent the District and put the Residents' concerns first and will continue to do so. I now understand and believe that if a decree was to end all mask-wearing, most of that population would follow the new orders thus it is not the residents' beliefs but an agenda they propagated for others
I will continue to follow, respond in kind, and make updates of any change in the overall health data of our district and state.
Electrician (Belknap 1)Mar. 8, 2021
"Good Morning Tom. I hope all is well with you ... I am writing about SB58 which has passed the subcommittee in the Senate. I am opposed to this bill do to the fact it is requiring not only a back ground check but finger printing to become a Licensed electrician here in the State of N.H. ..."
Tom: This email request was another learning lesson for me.
Senate bill SB58 which started as a routine bill submitted to amend some mundane items in a few of existing NH RSAs (statutes). I had previously reviewed this bill among the many others as they were being introduced. I saw nothing controversial about SB58 on Jan. 2021 and definitely nothing about mandatory fingerprinting to get an electrician's license. Unbeknown to me, later on March 4th an amendment was introduced, debated and added to SB58 to include the criminal background check that would have completely changed the existing statute. I researched and found what had happened to the bill and it being in a Senate committee, I contacted Sen. Giuda who immediately worked towards, and helped to convince the committee to remove the possibly un-constitutional, and offending parts before the bill got to the House for a vote.
The short story is that I now realize that I will need to continually monitor and review many of the almost 900 bills which could be changed from that first proposed "Good Sounding Bill Title" into just the opposite.
This one was caught by our neighbor, brought to my attention, and corrected by our Senator so not to infringe on our trade professionals (especially through the eyes of electricians).


Jack (Belknap 1) Feb. 23, 2021 In Support of an US Constitution Article V Convention of States for a Balance Federal Budget
Our "... Founders gave state legislatures the power to act as a final check on abuses of power by Washington, DC. Article V of the US Constitution authorizes the state legislatures to call a convention for proposing needed amendments to the Constitution.
Citizens for Self-Governance has launched the Convention of States Project to call an Article V convention to propose only amendments that would impose fiscal restraints on the federal government, limit its power and jurisdiction, and impose term limits on its officials and members of Congress.
Tom: Hello Jack,
Though I am in favor of an Article V Con. of States (COS).
In research I have received information and from a former NH State Rep., a well know Constitutional, knowledgeable on the Constitutions. He had confirmed that there is a NH House resolution from about 16 years ago in support for an Article V Constitutional Convention.
I will be voting to not pass HCR 1 for an Article V Constitutional Convention
To vote for another resolution that is considered inferior to the existing resolution may cause difficulties.
I would suggest pro Article V persons to investigate how best to implement a New Hampshire COS resolution.
COS - Girard at Large...
IndepthNH Constitutional Conventions...
Latest Attacks on New Hampshire Liberties & Freedoms and the infringement of NH Constitutional rights
My response to hate and the ridiculous; Letter To The Editor, Laconia Daily Sun LTE Jan. 11, 2021 Belknap County Delegation...
is:
I am glad I have spoken with so many Center Harbor & New Hampton residents who heard and understood that I am a man of peace and that I nor my campaign would get involved in these types of political rhetoric. "... It is time for reasonable, pragmatic, and patriotic Belknap County citizens to stand up ... " and renounce this type of political rhetoric made to incite hate and division in our towns as they have managed to do nation-wide and even in New Hampshire.
I have wondered how long the anti-constitution provocateurs would take to get around to politically attacking me. They have presently been attacking many NH residents from Legislators, Police Chiefs, business owners and the public for having any viewpoint which is not approved by them. My readers may want to ask, when will their family members be next on the attack list.
During the Jan. 6th NH House session in the UNH parking lot I had vote ("NAY") down the NH Democrat's many proposed rules and amendments which were embarrassing and degrading to the NH House membership with the Orwellian attempts to imply; that there is a hostile and unsafe environment with sexual harassment, wrongspeak, thought crimes, racism, alcohol, illegal drugs, dangerous weapons, and to micro manage committee chairs, impose time limits on public testimony, implement re-education classes, and allowed to abstain from votes.
During the House session, isolated in the car listening to session on the FM radio, since I do not own a cell phone. I had numerous times voted against the previously mentioned insulting rules and amendments. Towards the end of the session another motion was made to suspend the rules which appeared to be an attempt to once again try to propose another amendment to embarrass the NH House, this time about implied violence in Concord at the NH State House which I did not understood and confused me thus I voted NAY once again this time to not to suspend the rules we have just voted on to hear more information. As Belknap 1 Rep., I will only vote on items that have been discussed and debated, not on emotional based items with no facts nor information. I still believe that when suspension to the rules are called it will be after a presentation of what and why with discussion before hand.
I have met many persons who do condone and legislate for violence to the unborn human but I digress. Back to the topic of voting on submissions of last minute items for emotional, a play for power, or to force an agenda, I will try not to be part of. I do not believe I will ever "chicken out" and abstain on a roll call and will vote NAY on items which had no advanced information such as Congress does to pass bills that are repugnant to our Constitution.
When the NH House was recessed and before leaving the parking lot I got out of the car and spoke with House members who informed me what had happened at the US Capital which they were following on their cell phones and that rule #11 was actually condemning the violence in DC.
Afterward I discovered there were at least four other representatives who also misunderstood what the suspension was in reference to or did not have enough information about the D.C.events and voted against it.
I am against the breaching the US Capital which I had witness on videos taken on Jan. 6th. and condemn the violence that occurred
Bill (New Hampton) Nov.9,2020: Encourage DEPT OF EDUC Commissioner Edelblut, a great guy, via Exec. Asst. Angela Adams 603 271 3144 Angela.Adams@doe.nh.gov
Tom: I will paraphrase Bill's emails topics;
NH efforts of English as a second language are disappointing, pronunciation is a big problem that frustrates students, an interactive voice playback could help correct mispronunciations.
Contact ---- ---, Chairman of the Board of -- -- --- --- for details of their education initiative. We can talk about that if you're interested.
Parents who can't afford private schooling should home school, there are free online educational resources from Pre-K to university. E.g., Educational Resources...
, Educational Videos...
Building Codes. Hard to buy houses, real estate prices per square foot are ridiculous. Bill offered to discuss and explain a way to address this to help NH grow!
Tom: Bill, thank you for the links, contacts, info., and the invite to brainstorm to make NH better. I will review and study your your suggestions and make arrangement to meet and discuss your ideas.
Robert's (New Hampton) Dec. 11, 2020: Concern about widespread election fraud and state legislators have the constitutional power to act, Article II, Section 1 to represent lawful voters.
Tom: I am in support of examining NH elections and voting statutes. It had quickly appeared to me that both of NH's main political parties are not interested in "rocking the election boat" and asking the NH SOS and NH ATTY Gen. to confirm that the NH elections are fair with only legal ballots. My belief is that Belknap 1 citizens concerned with election integrity should consider calling / writing their NH party leadership, Governor, Sec. of State, and/or Atty Gen. to inform them to confirm that there are no irregularities in NH elections.
As a freshman NH House Rep., I have a lot learn how the mechanics of deflecting constitutional issues in the House can be over come.
Mike (Center Harbor) Dec.12,2020: Long discussion of the latest NH media's and Republicans' announcements, articles, and LTEs denouncing the Belknap County Delegation.
Tom: A short take on the discussion about the political jabs....
Yes Virginia, there are Republicans working along-side other ideologies against NH conservatives and constitutionals!
I understood that the Dec. 8th county meeting was accessible to the public and the historical amount of the public was present.
With respect for those thinking otherwise and/or a different view of reality. I voted, satisfying the NH Constitutional mandate, to meet before the second Wednesday of Dec. then to recess the public part until a better venue for public input was available, and also to nullify the implied lawsuits which would have been a waste of taxpayers' money if the delegation did not reschedule.
More than half of the delegation wore a face covering.
Though OSHA PPE trainers understand these masks do not prevent the transmission of viruses.
I wear one because I do not wish to add to the population's COVID hysteria nor give the higher levels in the NHGOP leadership additional reasons to divide the membership through shaming.
I recognize the dangers in blind conformity and am not part of NH Government's attempts to further its control over citizens' daily lives.
Do Not Become A Sheep...
My platform was to represent the district's concerns and being asked by Belknap 1 residents who were mortally afraid of the spread of COVID, I wear a face-covering in public. In addition, it should help prevent the spread of some bacteria and a mask is an opportunity to have discussions with pro mask believers about any hypocrisy of saving elderly lives but sanctioning the killing of those yet born.


Jonathan (New Hampton): Questioned the reply about the wearing of masks.
Tom: The social debate on mask effectiveness will continue.
I personally believe that asymptomatic persons have the right to make their own choices.
That said:
The mandate of wearing a mask has not been shown as a Constitutional infringement.
If there is even a slight chance of prevention, the wearing of a mask should be encouraged.
Four persons replied, all were concerned about the not wearing of masks.
I ran on Promising to Represent the District and put the Residents' concerns first therefore I will honor that pledge to support the NH Constitution and the residents' concerns.
Even if asymptomatic I will wear a mask in proximity to others to help prevent both contamination and anxiety.


Will Sent an update of Gov. Sununu's Nov. 19 COVID mask announcement and re-asked his prior question.
Tom: I have campaigned to represent our district and going forth I will devote my time and efforts to the residents of Belknap 1.
Non-residents are asked to contact their elected officials about non-Belknap 1 issues. I may consider time to time to interact with non-residents if deemed relevant.
In regards to the Nov. 19th COVID mask announcement; I have read but not yet researched this latest announcement. It does appear off-hand as another infringement on one's individual rights but not on a Constitutional right as did previous orders.


Will had asked: As our newly elected rep for New Hampton, please explain your philosophy on wearing masks inside (stores)...
Tom: I do not wear a mask for multiple reasons, one of which is that asymptomatic blood donors who tested positive for corona virus antibodies are notified and their blood can now be used to help symptomatic patients Blood Screening Article.... I've practised altruism since 1990 and live my life without fear and suggest that a way for those wishing to help others afflicted with COVID-19 to contact the Red Cross and become a donor. NH Red Cross...


Taxes & Budget:
I will OPPOSE any Income Tax or general Sales Tax.
I will work to remove Capital Gain & Dividend taxes to help NH retired residents.
I support the repeal of the Communication Services Tax and Electricity Consumption Tax.
As a fiscal conservative, I will be a fiduciary to maintain a sound and secure revenue structure to provide the state funds for balanced budgets.
The state can not keep spending, bonding, and legislating unfunded mandates and downshifting expenses by continuing to reduce funding to towns that drive up property taxes and mortgages for future generations.
I will only vote on a balanced budget not funded by a general Income Tax or Sales Tax.
Regulations & Business:
I will NOT vote for new regressive regulations which prevent responsible individuals, families, and business the opportunity to prosper and live freer with less governmental intrusions in their daily lives.
2nd Amendment:
I support the US Constitution 2nd Amendment and for an unrestricted NH Article 2-a to freely exercise the right to keep and bear arms. I will fight to repeal the existing state infringements on the 2nd A.
Law Enforcement:
I DO NOT support even the notion of Defunding the Police!
I oppose influences and organizations attacking our First Responders and New Hampshire safety values.
With 44 years as a First Responder, working closely with Law Enforcement, I support the Police and accountability of all parties.
I Do Not support Police abuse. I will support legal protection for both Law Enforcement in reporting of misconduct with the ranks and for Department Heads for the removal of personnel.
New Hampshire Law Enforcement's primary Constitutional responsibility is the Protection of Live, Liberty, Property, and the prevention of imminent harm.
I believe in Peace Officers and Constitutional Sheriffs.
I will be pro-active in educating police officials of their oath to the Constitution and their Duty not to
enforce un-Constitutional statues, laws, and ordinances
Education:
Quality education is the goal of both the State and parents.
Parents are responsible for the education of their children and have the responsibility to decide the best avenue and education for their child.
The State must guaranty the availability of quality education and standardize testing.
Educational funding needs to be allocated to the student, not institutions.
I support school-choice and allow students to learn at the level of their ability.
Environment:
I am concern with many of the problems that are affecting the quality of our Lakes Region:
levels of lead (loons, children)
environment mercury and cadmium
submerged utilities
wake boats
invasive species
I believe they need to be discussed and ask organizations and residents to assist me to bring forth potential environmental hazards and a common-sense approach in addressing the issue.
Paid Family Leave:
I am open to a voluntary paid family leave program with a manageable op in/out provision.
General Court:
I pledge:
As Belknap District 1 Representative I will attempt to make every vote and committee meeting.
I will represent all of the residents, the district, the NH Lakes Region, and the state of New Hampshire.
I will be available weekly to meet and listen to residents.
I will refrain from Concord & D.C. political parties' rhetoric or resistance and will work with all others on non-restrictive Constitutional bills.
I am eager to listen to your questions and expectations.
* Click on NEWS... for information of my Tentative decisions.